Weltklasse Zürich will mark the grand finale of the Wanda Diamond League again this year. The largest and most prestigious athletics series includes twelve meetings on four continents. Athletes with the best results at these meetings qualify for the final events which will all be held in Zurich for the second time. National athletes benefit from wild cards that allow them to compete in a final event without having to qualify at other Diamond League meetings.
Athletes winning one of the 32 events – there will be 16 women's and 16 men's final events – claim the title of Wanda Diamond League Champion 2022 and are awarded 30 000 US dollars. The Diamond Trophy is considered one of the most striking trophies and international sports. Weltklasse Zürich will host the Wanda Diamond League Final again in 2025 and 2027.
Wanda Diamond League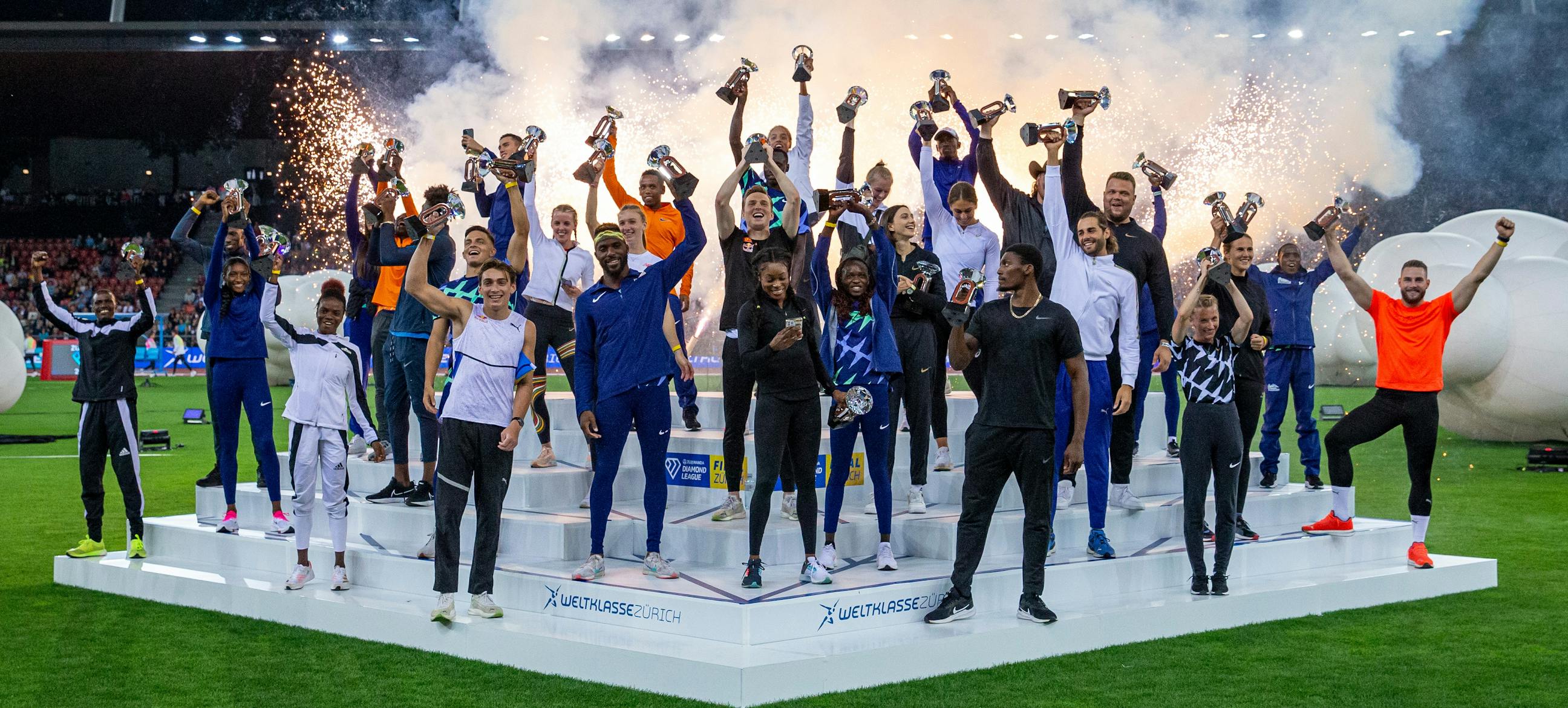 Facts
Diamond League Champions
32 Diamond Trophies will be awarded. All final events will be held at Weltklasse Zürich.
Qualification meetings
Athletes score points to qualify for the Final in Zurich at 12 Diamond League member meetings, including Doha (QAT), Birmingham (GBR), Eugene (USA), Rabat (MAR), Rome (ITA), Oslo (NOR), Paris (FRA), Stockholm (SWE), Silesia (POL), Monaco (MON), Lausanne (SUI) and Brussels (BEL).
USD in prize money
Each champion will be awarded 30 000 US dollars. Runners-up will receive 12 000 US dollars. The following prize money will be awarded to finalists placing third to eighth: 7 000, 4 000, 2 500, 2 000, 1 500, and 1 000 (in US dollars).